Billing Services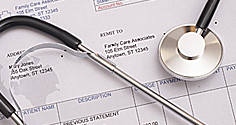 The Solution to All Your Billing and Collection Headaches
The TechPro Medical Billing Service operates as a virtual extension of your practice — allowing you to off-load the complex and time consuming billing and collection activity while still retaining full communication and supervision.
Get paid better, faster, experience a stronger, more stable cash flow.
Reduce or eliminate denials.
Transparency: we provide timely reports, so you know status at all times.
We are paid only on what we collect, so you can't lose You are reimbursed directly by third party payers; we bill you.
Redeploy staff to focus on better care and customer service.
Choose The Solution That's Best For Your Practice
Software installed on your hardware or on our secured site, allowing your staff access to patient demographics and scheduling while TechPro Medical Billing Service handles all claims processing and payment reconciliation.
— OR —
Select our Totally Outsourced Billing Program
Why TechPro Medical Billing Service?
Over 25 years of experience serving New England.
Multiple healthcare sector expertise.
Our focus is to increase your cash flow and profits.
Our clients are thrilled with the quality of our work.
Compliance-driven policies, procedures and practices.
Ask yourself…
Can you personally keep current with the ever-changing billing and coding rules?
Do you have experienced office coding personnel?
Does your staff have the time and skills to deal with the insurance companies?
Are you being paid fully and fairly for everything you do?
Call us today for a no-obligation consultation.
"TechPro is a professional and efficient company. Their team approach has my practice running more profitably than it has in the past 28 years. Thank you, TechPro!" — Podiatrist, Lakeville, MA
"Thanks to TechPro's expertise we are now getting paid for Medicare charges that were being routinely denied." — Internist, Fall River, MA
Practice Management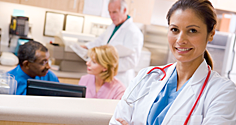 Cost-Effective, Comprehensive, Easy-to-Use
TechPro Medical Systems offers physicians and medical office managers the most cost-effective, comprehensive practice management software now available. And since our engineers designed and developed all of the products, we know them thoroughly.
Whether it's managed care requirements, claim submission, patient and insurance billing, accurate reporting, or concise patient scheduling, TechPro Medical makes it easy to control the business side of your practice.
Once we've evaluated your current operation and determined your needs, we provide installation and on-site training for your staff. Your program also includes data conversions of your previous system, 12 months of updates, and technical support that's the best in the industry.
The efficiency of your office management  — record keeping, billing, scheduling and analysis — will determine the profitability of your practice. Be sure you have the most productive system on the market, one that lets you concentrate on treating patients.
TechPro Medical Systems, partnering with physicians and medical office personnel for the technical solutions of the future.

"Since so many of my colleagues have converted to your system, it was the only logical step for me."
— Physician, Internal Medicine
Electronic Health Records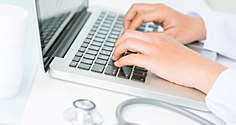 Electronic Health Records
TechPro Medical Systems has partnered with SpringCharts® to provide practitioners with an ONC-ATCB certified, interactive EHR solution.
SpringCharts® EHR delivers on the promise to increase productivity and improve patient care. It combines the right mix of rich functionality, intuitive ease of use, and affordability needed to enable rapid and complete documentation with a minimum of cost and disruption.
Rich in Function
SpringCharts® is designed from the ground up to deliver the features and functionalities necessary to improve productivity and quality of care. In addition to comprehensive electronic medical records functionality, it includes ePrescribing, appointments, patient tracking, Email, interoffice messaging, reporting, coding tools, chart evaluation, template management, certified billing links and more in one integrated system.
Intuitive and Easy to Use
The architecture of SpringCharts® is logically arranged to match the workflows and functions of the medical office. Data is located where a provider or staff member would intuitively look for it and virtually all data needed to manage a patient visit from arrival to check out is accessible from just three screens. Typing is virtually eliminated as Tap-n-Go ® navigation, interactive voice recognition and customizable Templates and PopUp Text dramatically reduce the time needed to fully document a patient encounter.
Supports both Leading-Edge and Standard Technologies
SpringCharts® supports the newest and most promising technologies including voice and handwriting recognition, Tablet PC, iPhone, iPad, wireless networking and remote access. SpringCharts® runs on inexpensive, commonly available hardware (Windows and Mac) and networks (TCP/IP).

Visit Spring Medical SpringCharts